Yoga Course Overview
We teach a fusion of yoga styles on our 200 hour yoga teacher training courses. Our courses are delivered in a challenging and interesting way that stimulates development whilst embracing the yogic ideals of integration, union and love. Upon completion of the course you will be able to teach Hatha Yoga, Ashtanga Vinyasa Yoga, Vinyasa Flow Yoga, Iyengar Yoga and Kundalini Yoga to mention a few.
Evolve
The one month course will provide you with a deep experience into the practices of yoga. We start at the beginning with the foundations demonstrating how basic techniques practiced correctly can create an enlightening and blissful experience. Progressions made throughout the course will meet your individual needs to explore deeper with longer practices and meditations and more complex asana and pranayama.
Lead
You will start to practice teaching with individual elements progressing into whole classes during the course. We will teach you yoga philosophy that will enable you to understand the journey of your students. Anatomy is an important component of our courses as it will allow you to understand safe and stable physical alignment for yoga poses.
All elements of the yoga teacher training course will have lessons, examples and objectives that connect to the theory aspects delivered. By the end of the course you will be skilled and confident enough to teach your own yoga classes.
Prerequisites
Students will need to have had at least 3 months of regular yoga practice prior to starting the course. You should be fit and healthy with no medical conditions that might prevent you from participating in all elements of the course. You must be open minded to learning and treat all members of staff and fellow students with respect at all times.
Yoga Course Curriculum
Practice
Warm Ups – Best practice in preparation for yoga.
Kriyas – Purification techniques for the body and mind.
Vinyasa – Mindful movements synchronized with breathing.
Animal Movements –Movement patterns that awaken latent energy and increase joint mobility.
Asana – Principles of yoga poses and how they affect the body and mind for strength, flexibility and concentration.
Pranayama – Breath control for concentration and meditation.
Concentration – Concentration techniques from simple to complex.
Yoga Nidra – Systematic approach of conscious relaxation and absorbing into your own consciousness.
Mantra and Chanting – Beautiful mantras in Sanskrit and using the power of voice and mind to create positive vibrations.
Yantra and Sacred Geometry – Draw special patterns creating a grounded consciousness and new ways to conceptualize reality.
Dream Journaling – Dream journaling techniques to monitor your dream world.
Meditation – Daily meditation develops amazing self-awareness.
Teach
Communication – Skills to share your knowledge and connect with students.
Language – Effective use of words through stories and examples.
Demonstration – Where, when and how to use demonstrations.
Adjustments – Multiple approaches to giving adjustments that teach alignment, deepen stretches and help understand poses.
Progressions – Systems of development through yoga practices.
Sequencing – Balanced and healthy practices for body, mind and energy so each practice or class become a profound experience.
Props – Understanding how the use of props alters the yoga activities.
Themes and Styles – Style classes to give students a richer experience.
Guidance – Notice students practice and tendencies to provide feedback and positive reinforcement that prevent bad habits.
Understand
History of Yoga – Mystical and documented origins and evolution of yoga practice and philosophy.
Yoga Philosophy – Underlying theories about yoga and what is does for individuals and the world.
Anatomy – See and feel how the body works interactively and applied to yoga poses.
Diet and Nutrition – Traditional and modern concepts on healthy yogic diet and nutrition.
Sports Performance – Application of yoga for the benefit of sports performance.
Injury Prevention – Application of yoga to prevent injury in sports and exercise.
Mental Health – Using yoga to help with mental health issues.
Physical Health – Benefits of yoga on physical health.
Fertility – Assisting with fertility issues through the practice of yoga.
Yoga Texts – Explore important texts that highlight the key points of yoga life.
Lifestyle – Inspiring a more holistic and conscious approach to life.
Sexual Energy – How yoga practice relates to sexual energy.
Marketing – Finding audiences and reaching more people.
Yoga School Accommodation
All our accommodation options are set in beautiful surroundings with either sea views or in a jungle environment. The Luxury Villas and Studios are modern in design and come with fully fitted kitchens. The Luxury Bungalows are for those wanting a comfortable living environment closer to nature.
There is a choice of having a private room or shared room. Shared rooms will be for two people per bedroom with two separate beds in the same bedroom area. The choice of shared or private room is subject to availability. We will inform you of this upon application.
Food
Meal times are an important part of the day. They provide everyone with the chance to get to know each other better and share stories and life experiences. We pride ourselves on making sure the quality of the food we offer enhances this sharing. We will meet all dietary requirements with healthy, delicious and enjoyable meals.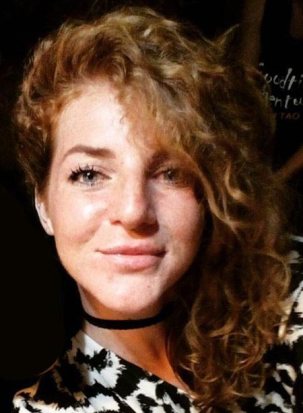 2017 Graduate Katie Ball
The course was truly an amazing experience. As well as deepening my yoga knowledge and gaining the skills and confidence to go out and teach I had the best time imaginable. Spending a month in a great place surrounded by great people and doing something I love has left me feeling extremely fortunate and ready to share my love of yoga. I thoroughly recommend the Live Yoga school to those wanting to become a yoga teacher.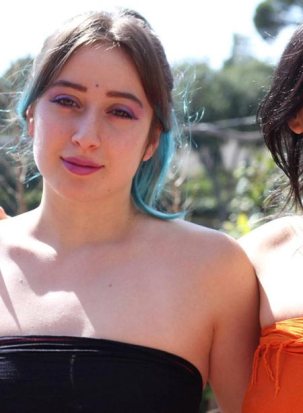 2017 Graduate Isabel Pettifor
I'm a yoga addict and this course gave me the yoga experience I craved. Training daily with great teachers in such a beautiful place was just awesome. I was able to connect with myself on a deeper level than I had before and the transformation I made during the course has been life changing. I made some new friends that I know will be friends for life. So happy I made the decision to choose Live Yoga.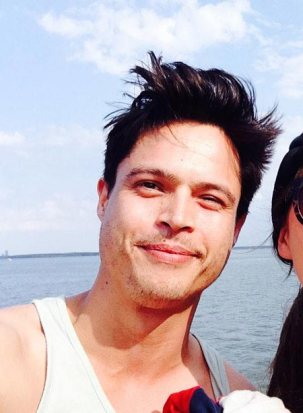 2017 Graduate Harry Lee
I have always wanted to train to be a teacher but never had the time before. I made the decision to quit my job and travel and get some qualifications that could lead me into a different employment direction. The teachers at Live Yoga really helped me gain the knowledge, confidence and expertise to go back and become a teacher. I loved every minute of it and found the experience extremely uplifting.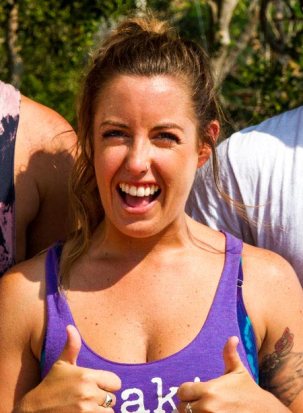 2017 Graduate Bron Coey
From the moment I first made contact with Live Yoga they really impressed me. They organized everything for me from my journey to and from Bangkok as well as taking into account my dietary requirements. The course was amazing in a beautiful location and I had such a good time. I loved the luxury modern accommodation and having my own kitchen area, it was perfect and the Live Yoga house was breathtaking.